About 4th & Swift:
4th & Swift made O4W cool before it was cool. The restaurant serves up contemporary American fare dishes with regionally-sourced ingredients, and Chef Jay Swift even grows his own urban garden nearby.
Phone: 678-904-0160
Culinary Team
Jay Swift - Chef & Owner
Graham House - Chef de Cuisine/ Pastry Chef
General Managers
Andrea Ciavardini
General Manager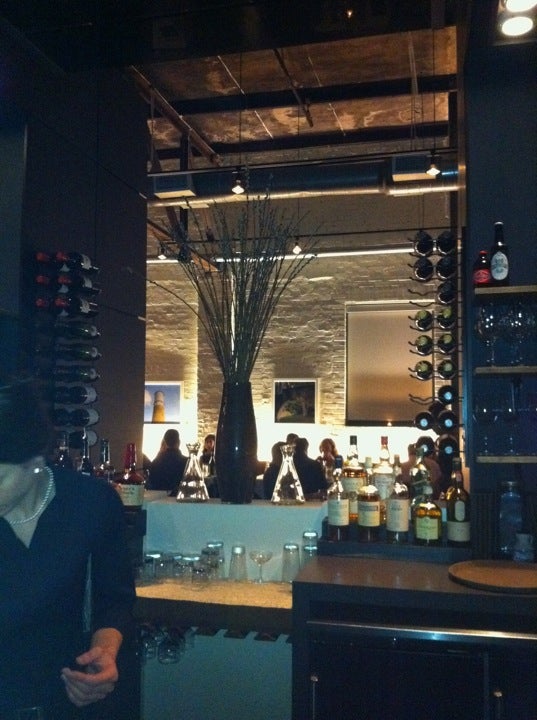 4th & Swift
3462 check-ins
Rating:
Nobody here
Google Reviews:
4th & Swift
4.3 out of 5 stars
Scott Erickson
Surprised to see any positive reviews on this site. Was there only once on Mothers Day and had a number of issues. Most notably with the manager and her employee interactions. Service was just okay, not great. Some entrees were great, some not so. When asked how everything was they could not accept hearing anything negative.Sent an email to owner and was told I must not go out to eat much and appreciate fine dining and please do not return to my restaurant!!!Message heard and will not return.Update October, 2016: Just learned this restaurant closed due to no revenue. What a surprise when you have an arrogant owner who tells his customers you are not welcome to come back. NO CUSTOMERS, NO REVENUE. Hmmm, simple business 101.......
Gail G
5 stars all around -- the food, service, ambiance. We went small plates style and with 6 small plates between 2 people, we were stuffed. The shrimp tempura and corn beignets were amazing and the local mixed greens salad was also great. It sounds like the menu changes everyday so I'd be curious to try what else they come up with on other days. Our server was awesome and she even arranged to have our small plates arrive as courses. I made sure to try the garden district cocktail since I heard other reviewers speak so highly about it. I must say, it lives up to its hype because it's the best cocktail I've had! I'd come back just for that. Overall, we really enjoyed celebrating our anniversary here. They took great care of us.
Joshua McCaffrey
I chose 4th & Swift for Mother's Day brunch, and our party was not disappointed! The emphasis is on fresh ingredients and fast service, and they delivered well. I can really appreciate smaller menu; for me it makes deciding A LOT easier when there are a few very different choices instead of many similar ones. My sister-in-law got a dessert that was a bit odd... forget what it was called, but it was basically a wedge of fresh cow's milk cheese from Thomasville, GA, and some large, crispy tortilla like wafers. I tried it and it was not sweet in any sense - it was more like a starter than a dessert.